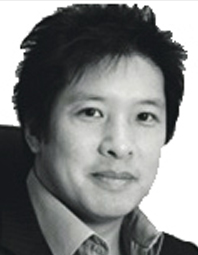 Mr Alan Li Mb Chb, FRCS (Eng), FRCS
Healthier Weight
Healthier Weight are delighted to consult within the Malone Medical Chambers to offer weight loss surgery services in Northern Ireland. As the UK's leading weight loss specialists since 2003, Healthier Weight has helped thousands to lose weight and change their lives forever.
If you are unhappy with your weight and have tried diets without success, weight loss surgery can be a very effective option. To find out if you could be eligible, enquire online or call 0800 313 4618. Weight loss consultations at the Malone Medical Chambers are free and without obligation.
Mr Alan Li joined the Healthier Weight team of obesity surgeons in 2015. If you decide to go ahead with surgery, you will see Mr Li for a medical assessment.
Mr Alan Li Mb Chb, FRCS (Eng), FRCS
Mr Li has over 20 years experience of obesity surgery and since 2006 has performed laparoscopic procedures including gastric band, gastric bypass, gastric sleeve and gastric balloon.
His career started after an Oxford education with medical training at the University of Bristol Medical School and surgical training in Yorkshire and Scotland. He spent a further three years as a Research Fellow for the Medical Research Council and the Royal College of Surgeons.
Mr Li is a member of the following professional bodies:
Royal College of Surgeons
Association of Surgeons of GB and Ireland
Association of Upper Gastrointestinal Surgeons
British Obesity and Metabolic Surgery Society
Mrs Sam Dickson
Mrs Dickson qualified as a nurse in 2001 gaining a diploma in Nursing studies and a BSc in Health Studies from Queens University, Belfast. For 6 years Sam worked for an established cosmetic surgery provider across Northern Ireland and in the Republic of Ireland. She specialises in weight loss surgery and is highly experienced in providing pre and post-operative care for patients undergoing weight loss surgery.
Mrs Sam Dickson joined the Healthier Weight team of bariatric nurses in 2015. She is available for weight loss consultations and aftercare including weight loss reviews and gastric band adjustments.
To book a private gastric band adjustment or weight loss consultation with Mrs Dickson, please call 0800 313 4618.