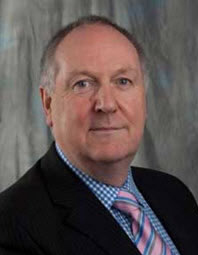 Mr J W Rodney Peyton OBE
BSc(Hons) MSc(Educ) MD FRCS(Eng, Ed, Glasg & I) FRCP(Lond) PGDL
Mr. J.W. Rodney Peyton OBE is an accomplished general surgeon, author and trainer with a longstanding commitment to surgical education, and a proven track record of pro-activity in developing and implementing both clinical and training initiatives.
He has been involved in medico-legal reporting and court appearances as an expert witness since 1983, and is a founding member of the Expert Witness Institute.
As well as his original medical degree, an MSc in Medical Education and Law degree, Mr. Peyton's almost peerless list of academic distinction includes:
FRCS Edinburgh 1977
FRCS Ireland for services to victims of trauma and developing the ATLS System in the Irish Republic 1993
FRCS England (by election) for services to Surgical Education in the UK 1995
FRCP London for services to Medical Education (in Northern Ireland region) 1997
Appointed Miller Professor of Surgery, University of Johannesburg 2001
Werner Korte Gold Medal for services to German Surgical Education 2002
Principal Tutor for Faculty Development Royal College of Surgeons, England (Tutor since 1994, present post since 2003)
Medal of the Swedish Surgical Society for services to medical education 2005
FRCS Glasgow for international services to medicine 2008
Rudolf Pichlmayr Medaille 2009
Responsible for the development of appraisal and assessment workshops on behalf of the Royal College of Surgeons, his best-selling book Appraisal & Assessment in Medical Practice offers a practical guide for all involved in setting up and running appraisal/assessment systems in a medical environment.
Medico-Legal Practice
Rodney Peyton is a Consultant Surgeon with over 25 years experience in medico-legal practice. He has been involved in over 40,000 cases, appearing for plaintiff, defendant and as a single joint expert. His practice involves road traffic accidents (whiplash), work related injuries and medical negligence cases. He is a well-known author and international speaker on medico-legal issues, being the co-editor of the authoritative Cambridge Textbook of Accident and Emergency Medicine and author of the best-selling book "Whiplash, the Cervical Spine in Medico-Legal Practice" (www.jwrodneypeyton.com). This was written specifically for the legal profession – solicitors, barristers and judges, to assist them in understanding what they might reasonably expect of those they engage as experts in the field of whiplash injury. He has extensive experience of delivering Law Society recognised CPD Seminars for solicitors and barristers, in conjunction with McKelvey Associates (NI) and Medical Legal Training Services (UK). He is a founder member of the Expert Witness Institute.
Rodney Peyton has medico-legal practices in:
– Belfast – Malone Medical Chambers
– Portadown – Seagoe Hotel Portadown
– Dungannon – 14a Northland Row Dungannon
– Portstewart – Harley Medical Centre
Appointments for medico-legal reports and examinations or for engagement as a speaker on all aspects of medico-legal practice may be made via his secretary Michelle Donnelly:
Tel: 028 8772 4177 Fax: 028 8772 7134
Email: rpeyton@rpeyton.com
Or by letter to:
Beechlyn Court ,14 Ballynorthland Park, Dungannon, BT71 6DY
Private Practice
Rodney Peyton also has an extensive private surgical practice offering consultations at a variety of venues and with surgical procedures carried out in the Ulster Independent Clinic and the Belfast Clinic in Belfast. Appointments can be arranged as above.