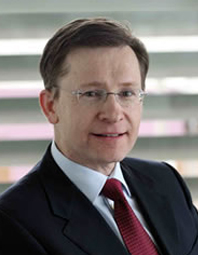 Brendan Fogarty BSc MB FRCS(Plast) FRCSI
Present position
Consultant in Plastic Surgery & Lead Clinician for Plastic Surgery, The Royal Victoria Hospital, Belfast
Contact details 
Website           www.fogartyplasticsurgery.com
Email               info@fogartyplasticsurgery.com
Career
– Clinically active consultant plastic surgeon appointed 2005.
– Formal medico-legal training and 10 yr experience of medico-legal practice.
– FRCS (Plast) examination setting committee member.
– General reconstructive interest covering all soft tissue and hand injuries.
– Wide area of international publications/presentations on
scar reconstruction
burns
hand trauma
Membership of learned societies
British Association of Plastic Reconstructive & Aesthetic Surgeons (BAPRAS)
British Association of Aesthetic Plastic Surgeons (BAAPS)
British Burns Association (BBA)
International Society for Burn Injuries (ISBI)
Collegiate member of the Royal College of Surgeons in Ireland    (RCSI)
Collegiate member of the Royal College of Surgeons of England (RCS Eng)
British Medical Association (BMA)
Media experience 
I have been asked to be involved in a number of programmes focusing on reconstructive surgery including:
Superdocs http://www.bbc.co.uk/programmes/b00hk873  http://www.fogartyplasticsurgery.com  BBC Northern Ireland, December 2009.
An hour long episode that focused on reconstructive surgery and following on facial scar reconstruction.
BBC Northern Ireland Newsline http://www.bbc.co.uk/news/uk-northern-ireland-23975803 5th September 2013. News item focusing on facial reconstruction.