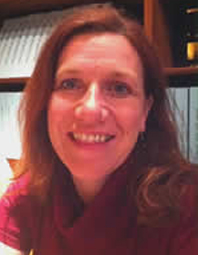 Dr Catherine Mangan MB BCh BAO MRCPsych
Consultant Child and Adolescent Psychiatrist 
Dr Catherine Mangan, MB BCh BAO MRCPsych, is a Consultant Child and Adolescent Psychiatrist based in the Royal Belfast Hospital for Sick Children. She graduated in Medicine from Queen's University, Belfast in 1991. Catherine has specialist training and qualifications in child and adolescent mental health and holds qualifications in cognitive behavioural therapy and family therapy. Catherine has extensive experience working with a wide range of childhood and teenage difficulties including forensic and medico-legal complications. Catherine has lectured at Queen's University, Belfast for the Doctorate of Clinical Psychology, Masters of Educational Psychology, and Applied Social Learning Theory Courses. Catherine has appeared on TV and radio programmes to discuss mental health issues in childhood and adolescence and to promote positive mental health. She acts as an expert witness for children and family issues within the Northern Ireland and Republic of Ireland Court and legal system. Catherine is married with two children.
Dr Catherine Mangan offers expert medico-legal opinions and reports regarding children, adolescents and their families.
Medico-Legal Reports and Expert Witness Testimony for compensation proceedings regarding Road Traffic Accidents, Fitness to Plead, trauma, and criminal cases where there are mental health problems with a minor defendant.